We recently purchased a home with a saltwater pool, and I have been slowly figuring out pool maintenance 101. Everything on the pool seems to be running OK, however I have a question about the returns.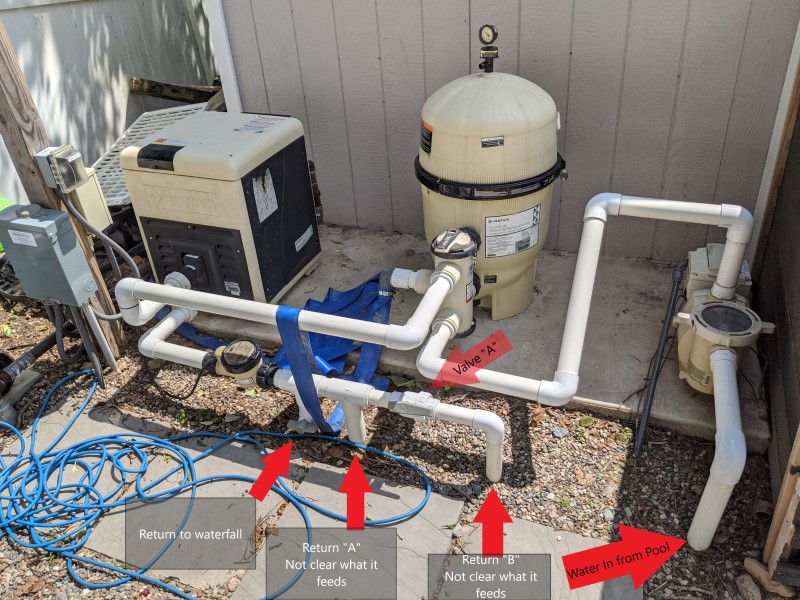 In my picture I am unclear the difference between return "A" and "B" or what valve "A" does. My pool is a 14x28 vinyl inground pool with two skimmers, two return jets, and what I think is a main drain in the middle of the deep end. In testing, I have partially closed valve "A" and found the jets increase in output and the pressure will rise. From this test, I think return "A" is for the jets, but what would return "B" be feeding? Additionally, I have no selection on my water inlet for choosing between skimmers or the main drain.
My final question and slight problem. When running the pump at anything but high speed, a DE cloud appears from my main drain. The slower the pump, the larger the cloud.
Any ideas on what return "B" is and why DE is coming from my main drain when the pump is at lower speeds?
Thanks!